Does your group or company need an engaging speaker?  Contact John.
"Thank you so much for your wonderful presentation last night.  As always, I learned something new from you and know others did, as well."
"Fantastic series! Really enjoyed John's presentations. Information was current & very helpful!"
"I thought Friday's presentation was terrific – truly one of the best and most effective I have seen in my two years here at the WC."
2023 Presentations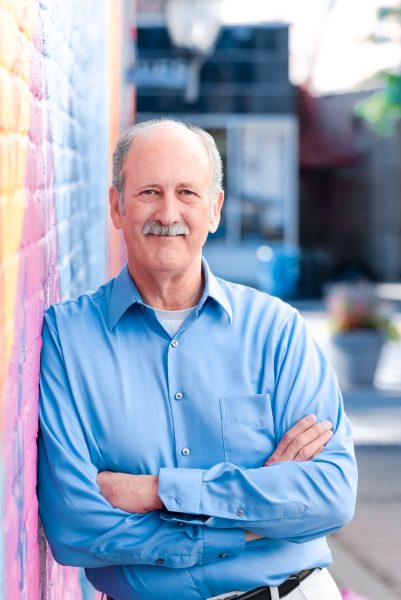 "Interview Skill-Building Workshop"
Univ. of Conn., November 7
"5 Secrets to Land a 6-Figure Job"
November 6
"Stories that Get You Hired"
Financial Executives Networking Group, November 2
"The Art of Building Influence"
NJ Staffing Alliance Annual Conference, November 1
"LinkedIn POW! (Profile Optimization Workshop)"
Expert panel, Beacon Networking4Life, October 31
"5 Secrets to Land a 6-Figure Job"
PSGCNJ, October 9
"Interview Skill-Building Workshop"
Lehigh Valley Professionals, September 29
"5 Secrets to Landing a 6-Figure Job"
September 28
"Career Journeys - An Interview with Jory Barrad"
September 27
"The Art of Building Influence"
Beacon Networking4Life, September 20
"5 Secrets to Landing that First Job You'll Love"
August 24
"5 Secrets to Landing a 6-Figure Job"
August 22
"LinkedIn POW! (Profile Optimization Workshop)"
Expert panel, Beacon Networking4Life, August 16
"Build Your Interview Skills"
Career Network Ministry, August 15
"Never Split The Difference - A Book Discussion"
Society of Actuaries, Co-lead with Shirley Wu, August 9
"5 Secrets to Landing that First Job You'll Love"
July 20
"5 Secrets to Landing a 6-Figure Job"
July 17
"Career Journeys - An Interview with Steve Cummins"
July 13
"Career Journeys - An Interview with Ken Sher"
June 6
"5 Secrets to Landing a Job You'll Love"
May 24
"Crafting a Powerful Elevator Pitch"
Financial Executives Networking Group, May 17
"Build Your Interview Skills"
PSG Mercer County, Princeton, NJ, May 5
"Career Journeys - An Interview with Joe Magid"
April 27
"5 Secrets to Landing a Job You'll Love"
April 20
"How to Turn Interviews into Offers"
Financial Executives Ntwk Group (Philadelphia), April 17
"The Art of Building Influence"
CSIX-Connect, April 13
"Crafting a Powerful Elevator Pitch"
Women's Center of CCM, April 5
"Career Journeys - An Interview with Kevin Hott"
March 22
"5 Secrets to Landing a Job You'll Love"
Beacon Networking4Life, March 22
"5 Secrets to Landing a Job You'll Love"
January 26, February 16
"Turn Interviews Into Offers"
Financial Executives Ntwkg Gp, January 18
2022 Presentations
"The Art of  Building Influence"
Strategic Executives Ntwkg Gp, December 18
"5 Secrets to Landing a Job You'll Love"
December 15
"Using Your Stories To Get Hired"
JFS of MetroWest, December 1
"5 Secrets to Landing a Job You'll Love"
September 21, October 18, November 16
"Become a Master Networker"
CMN On-Line, August 30
"5 Secrets to Landing a Job You'll Love"
August 18
"The Path To Career Reinvention: An Interview With Stacy Rowan"
July 28
"5 Secrets to Landing a Job You'll Love"
June 29
"Become a Master Networker"
BCNC, June 27
"Using Stories To Get Hired"
PSG Mercer County, June 24
"Become a Master Networker"
Financial Executives Networking Group, June 2
"The Path To Career Reinvention: An Interview With Bill Kinnelly"
May 26
"5 Secrets to Landing a Job You'll Love"
May 18
"Turn Interviews Into Offers"
The Breakfast Club, May 14
"The Influential Conversation"
BCNC, April 25
"5 Secrets to Landing a Job You'll Love"
April 21
"Interview Skill Building Workshop"
PSGCNJ, April 11
"Build Your Interview Skills"
Women's Center at CCM Job Club, April 6
"5 Secrets to Landing a Job You'll Love"
March 30
"Get Back to Networking"
Warren Chamber, Warren NJ, March 22
"Common Traps That Trip Up Job Seekers ... And What To Do About Them"
CSIX Connect, March 17
"The Path To Career Reinvention: An Interview With Karen Sammer"
February 25
"5 Secrets to Landing a Job You'll Love"
February 24
"The Keys to Effective Marketing Message"
NJ Creatives, February 17
"5 Secrets to Landing a Job You'll Love"
February 16
"5 Secrets to Landing a Job You'll Love"
January 19

2021 Presentations
"Writing Killer Resumes and Cover Letters Hiring Managers Actually Want to Read"
Jewish Family Services, December 1

"The Path To Career Reinvention: An Interview With Diane Pleuss
November 2
"Ace The Interview"
Women's Center at CCM Series, November
"5 Secrets to Landing a Job You'll Love"
September 23
"Storytelling to Get You Hired"
JEN (Chicago), September 13
"Measuring Your Job Search Success"
Lehigh Valley Professionals, September 10
"Become a Master Networker"
NNJ Assoc. for Talent Mgmnt, September 9
"What Would You Do?"
Society of Actuaries Life Virtual Conference, August 30
"The Path To Career Reinvention: An Interview With Rana Slosberg"
June 25
"Turn Interviews Into Engaging Conversations"
Career Forum, August 17
"Measuring Your Job Search Success"
Fin. Exec. Ntwkg Group, August 5
"5 Secrets to Landing a Job You'll Love"
CSIX-Connect, July 12
"PR: It's Not All About You"
July 12
"The Path To Career Reinvention: An Interview With Bernadette Donnelly"
June 25
"Interview Boot Camp"
Women's Center at CCM Series, June
"Coping with the Strain of Your Search on Relationships"
Senior Exec. Ntwkg Group, May 15
"Interviewing In the COVID Era and Beyond"
Career Network Ministry, May 6
"Become a Master Networker"
Lehigh Valley Professionals, April 23
"The Path To Career Reinvention: An Interview With Marty Latman"
March 31
"Interviewing In the COVID Era"
Fin. Exec. Ntwkg Group, March 17
"Build Your Interview Skills"
Job Club at CCM, March 4
"In The Know With Joe"
Podcast Interview on Job Search, March 3
"5 Secrets to Getting a Job You'll Love"
PSG of Morris County, January 27
"The Path To Career Reinvention An Interview With Donna Gerhauser"
January 22
2020 Presentations
"The Path To Career Reinvention: An Interview With Dave Miller"
November 12
"The Path To Career Reinvention: An Interview With Melanie Davis"
October 21
"Help Me, I'm Middle Aged"
Podcast, October 5
"Build Your Interview Skills"
Job Club at CCM, October 1
"Interviewing During the COVID Era"
Career Support Group, September 19
"Interviewing in the COVID-19 Era"
Jewish Family Services, August 5
"Ask The Experts: Secrets To Landing"
July 8
"Ask The Experts: How to Get a Great Job"
June 24
"Interviewing in the COVID-19 Era"
PSG Mercer County, June 19
"Ask The Experts: Your COVID Job Search Answers"
June 10
"5 Secrets to Landing a Job You'll Love"
Somerset County Library, May 27
"COVID-19 And Your Career Search"
May 19
"Interviewing in the COVID-19 Era"
Strategic Exec. Ntwrkg Group, May 14
"Story Telling To Get You Hired"
PSG Morris County, May 6
"COVID-19 And Your Career Search"
May 6
"Coronavirus And Your Job Search"
Lehigh Valley Professionals, May 1
"Interview Skills
UConn Actuarial Science Program, April
"COVID-19 And Your Search"
April 20
"COVID-19 And Your Search"
April 4
"What Would You Do?"
ACTEX, February
"Build Your Interview Skills"
Ridgewood, NJ, Fin. Exec. Ntwkg Grp, February
"New Year, New Job"
Bridgewater, NJ, Literacy Volunteers, January

2019 Presentations
"Build Your Interview Skills"
Somerville, NJ, Jewish Family Services, December
"Build Your Interview Skills"
Parsipanny, NJ, PSG Morris County, November
"Have More Fun At Work"
Webinar (with Bernadette Donnelly), November
"Build Your Interview Skills"
Wyckoff, NJ, NNJ ATD, October
"Use Storytelling to Get Hired"
Parsippany, NJ, ChemPharma, October
"Secrets of Actuarial Relationship-Building & Networking"
Webinar, ACTEX, October
"The Spiritual Side of School, Work and Retirement"
Somerville, NJ, UUCSH, Sept
"Build Your Interview Skills"
Randolph, NJ, County College of Morris, Sept
"Secrets to Effective Networking"
Basking Ridge, NJ, Basking Ridge Bus. Alliance, Sept
"Coping with the Strain of Your Search on Relationships"
Allentown, PA, Lehigh Valley Professionals, Sept
"Using Stories to Get Hired"
Somerville, NJ, PSG of Central NJ, July
"The Secret To An Effective Marketing Message"
Somerville, NJ, Somerset County Bus. Prtnrshp, July
"Hit a Homer in Interviews"
Basking Ridge, NJ, Career Forum, July
"Killing The Interview"
Newtown, PA, Newtown Career Networking Group, June
"Build Your Interview Skills"
Princeton, NJ, Jobseekers of Princeton, June
"Build Your Interview Skills"
Whippany, NJ, Financial Executives Ntwk Grp, May
"Build Your Interview Skills"
Hamilton Square, NJ, Career Support Grp at St Gregory the Great, May
"Become a Master Networker"
Parsippany, NY, PSG of Morris County, May
"The Secret to an Effective Marketing Message"
Ridgewood, NJ, Financial Executives Ntwkg Grp, May
"Secrets of Becoming a Master Networker"
Allentown, PA, Lehigh Valley Professionals, April
"Build Your Interview Skills"
Randolph, NJ, County College of Morris, April
"The 5 C's of an Effective Marketing Message"
Scotch Plains, NJ, Career Networking Group, April
"Secrets of Future Career Success"
Califon, NJ, Hunterdon County Academies, March
"The 'Needs Assessment' Interview"
Maplewood, NJ, NNJPIT, March
"Build Your Interview Skills"
Ridgewood, NJ, Strategic Exec. Ntwkg Group, March
"Land The Job & Pay You Deserve"
East Brunswick, NJ, The Breakfast Club, March
"How Do You Measure Your Job Search Success?"
Somerville, NJ, Jewish Family Services, March
"5 Secrets to Landing a Job You'll Love"
New Brunswick, NJ, NJLAP Networkers W/O Borders, February
"Become a Master Networker"
Franklin Lakes, NJ, Temple Community Network, January

2018 Presentations
"Use Stories to get Hired"
Parsippany, NY, PSG of Morris County, December 2018
"5 Secrets to Landing A Job You'll Love"
Manville, NJ, November 2018
"Hit a HOMER in Interviews"
Somerville, NJ, Jewish Family Service, October 2018
"Use Storytelling to get Hired"
Wayne, PA, Philadelphia Area Great Careers Group, September 2018
"Become A Master Networker"
Wyckoff, NJ, NNJ Assoc. for Talent Dev., September 2018
"Is Poor Psychology Managing Your Search?"
Saddle Brook, NJ, Financial Executives Ntwk Grp, September 2018
"What Would You Do?"
Washington, DC, SOA Valuation Actuary Symposium, August 2018
"Five C's of an Effective Marketing Message"
Somerville, NJ, PSG of Central NJ, August 2018
"Coping With the Strain of Your Search on Your Family"
Princeton, NJ, PSG of Mercer County, August 2018
"5 Steps to Effective Networking"
Maplewood, NJ, NNJPIT, August 2018
"Common Traps That Trip Up Job Seekers ...
And How To Avoid Them"
New Brunswick, NJ, NJLAP Networkers Without Borders, July 2018
"What Keeps You From Landing?"
Basking Ridge, NJ, Career Forum, June 2018
"Coping with the Strain of Your Search on Your Family"
Mountainside, NJ, Career Networking Grp, May 2018
"What Would You Do?"
"How to Become an Influential Leader in the Next 3 Years"
Baltimore, MD, SOA Life & Annuity Symposium, May 2018
"What's Keeping You From Landing?"
Whippany, NJ, Financial Executives Ntwk Grp, April 2018
"Coping with the Strain of Your Search on Your Family"
Ridgewood, NJ, Strategic Executives Ntwkg Grp, April 2018
"The Interview as a Needs Assessment"
Hamilton Square, NJ, Career Support Group at St Gregory the Great, March 2018
"How Do You Measure Your Job Search Success?"
Parsippany, NJ, PSG Morris County, February, 2018
"What's Keeping You From Landing"
Franklin Lakes, NJ, Temple Community Network, January 2018
2017 Presentations
"Why (And Why Not) Hire A Career Coach?"
Allentown, PA, Lehigh Valley Professionals, Sept. 2017
"Become A Master Networker"
Ridgewood, NJ, Strategic Executives Ntwkg Grp, Sept. 2017
"The Interview As Needs Assessment"
Princeton, NJ, PSG of Mercer County, September 2017
"Coping With the Strain of Your Search on Relationships"
East Brunswick, NJ, The Breakfast Club, August 2017
"Use Storytelling To Get Hired"
Ridgewood, NJ, Financial Executives Ntwkg Grp, August 2017
"Why (Or Why Not) Hire A Career Coach? "
Whippany, NJ, NJ ChemPharma, July 2017
"What's Keeping You From Landing?"
Somerville, NJ, PSGCNJ, June 2017
"The Secret To An Effective Marketing Message"
Scotch Plains, NJ, Career Networking Group, June 2017
"How Do You Measure Your Job Search Success?"
Parsippany, NJ, PSG Morris County, May 2017
"What Would You Do?"
Seattle, WA, SOA Life & Annuity Symposium, May 2017
"Coping With the Strain of Your Search on Relationships"
Allentown, PA, Lehigh Valley Professionals, April 2017
"Common Traps that Trip Up Job Seekers"
Somerville, NJ, JFS Job Seekers Success Group, April 2017
"How Your Search Affects Your Spouse and Other Close Relationships"
Maplewood, NJ, NNJPIT, March 2017
"Don't Let Poor Psychology Manage Your Search"
Basking Ridge, NJ, Career Forum, March 2017
"Use Storytelling To Get Hired"
Livingston, NJ, Temple Beth Shalom Career Networking Group, February 2017
2016 Presentations
"Get Unstuck! What's Holding You Back?"
Bronxville, NY, Bronxville Career Network, December 2016
"Turn Interviews Into Offers"
Princeton, NJ, PSG of Mercer County, November 2016
"Common Traps that Trip Up Job Seekers"
Ridgewood, NJ, Strategic Executives Ntwkg Grp, November 2016
"How Do You Measure Your Job Search Success?"
Saratoga, CA, CSIX-Connect, October 2016
"Common Traps that Trip Up Job Seekers"
Somerville, NJ, PSGCNJ, September 2016
"What's Keeping You From Landing?"
Saddle Brook, NJ, Financial Excecutives Ntwkg Grp, September 2016
"The Influential Conversation"
Basking Ridge, NJ, Career Forum, August 2016
"Your Marketing Message"
Basking Ridge, NJ, Somerset Hills Business Network, July 2016
"Teachable Moments in Business"
Radio show guest on Hiring The Best, July 2016
"Common Traps that Trip Up Job Seekers"
Parsipanny-Troy Hills, NJ, PSGMC, July 2016
"The Interview as Needs Assessment"
Franlin Lakes, NJ, Temple Commuity Network, July 2016
"5 Secrets to Landing a Job You'll Love"
Personal Branding Academy Webinar, July 2016
"The Human Side of Business"
Radio show guest on Career Search, June 2016
"Career Panel"
Clark, NJ, Assoc. of IT Professionals, June 2016
"What Would You Do?"
Webinar, Society of Actuaries, June 2016
"What's Blocking Your Job Search?"
Clinton, NJ, Workforce Wednesday, May 2016
"How do You Measure Your Job Search Success?"
Mountainside, NJ, Career Networking Group, May 2016
"The Interview as a Needs Assessment"
Ridgewood, NJ, Finacial Executives Networking Group, April 2016
"The 5 C's of an Effective Marketing Message"
Allentown, PA, Lehigh Valley Professionals, March 2016
"Common Traps That Trip Up Job Seekers"
East Brunswick, NJ, The Breakfast Club, March 2016
"Secrets of Career Search Networking"
Somerville, NJ, Jewish Family Services, March 2016
"Become a Master Networker"
Somerville, NJ, Somerville Area Small Business Owners & Entrepreneurs, January 2016
2015 Presentations
"Secrets of Career Search Networking"
Princeton, NJ, PSG of Mercer County, December 2015
"What's Blocking Your Search?"
Maplewood, NJ, NNJPIT, November 2015
"Using Storytelling to Get Hired"
Somverville, NJ, PSGCNJ, September 2015
"The 5 Cs of a Powerful Marketing Message"
Basking Ridge, NJ, Career Forum, September 2015
"The Influential Conversation"
Franklin Lakes, NJ, Temple Community Network, July 2015
"What's Blocking Your Job Search?"
Hamilton Square, NJ, Career Support Group at St Gregory the Great, July 2015
"How to Use Storytelling to Get Hired"
Somerville, NJ, Jewish Family Service, July 2015
"Speed Networking"
Somerville, NJ, Literacy Volunteers Benefit Event, June 2015
"Managing Your Interviews"
Montclair, NJ, Job Seekers of Montclair, June 2015
"The Influential Conversation"
Morristown, NJ, PMINJ Conference, May 2015
"The 5 Cs of a Powerful Marketing Message"
Ridgewood, NJ, Strategic Executives Networking Group, May 2015
"Speed Networking"
NYC, NY, SOA Life & Annuity Symposium, May 2015
"Using Storytelling to Get Hired"
Scotch Plains, NJ, Career Networking Group, April 2015
"How to Create a Powerful Career Search"
Chatham, NJ, GenY Networking Group, April 2015
"The 5 Cs of a Powerful Marketing Message"
Parsippany, NJ, PSGMC, April 2015
"How Do You Measure Your Job Search Success?"
Saddle Brook, NJ, Financial Executives Ntwkg Group, February 2015
2014 Presentations
"Turn Interviews Into Offers"
East Brunswick, NJ, The Breakfast Club, December 2014
"The Influential Conversation"
Princeton, NJ, PSG of Mercer County, November 2014
"How Do You Measure Your Job Search Success?"
Ridgewood, NJ, Strategic Exec. Networking Group, November 2014
"The Killer Marketing Message"
"The Influential Conversation"
Basking Ridge, NJ, NJ RIMS Annual Risk Mgmt Day, November 2014
"I'm An FSA, Now What?"
Orlando, FL, Society of Actuaries Conference, October 2014
"Uncover What's Blocking Your Search"
Basking Ridge, NJ, Career Forum, October 2014
"How Do You Measure Your Job Search Success?"
Parsippany, NJ, PSGMC, September 2014
"The Influential Conversation"
Somerville, NJ, Jewish Family Services, September 2014
"The Influential Conversation & Marketing Headlines"
Philadelphia, PA, Thomas Jefferson University, June 2014
"The Influential Conversation"
Whippany, NJ, ChemPharma, June 2014
"The Influential Conversation"
Saratoga, CA, CSIX, June 2014
"The Winning Marketing Message"
Basking Ridge, NJ, Somerset Hills Business Network, May 2014
"What's Blocking Your Search?"
Bethlehem, PA, Lehigh Valley Professionals, May 2014
"Network to the Hidden Job Market"
Clinton, NJ, Workforce Wednesdays, May 2014
"Using Stories to Get Hired"
Saddle Brook, NJ, Financial Executives Ntwkg Group, April 2014
"The Influential Conversation"
Short Hills, NJ, Financial Executives International, April 2014
Part of Expert Career Search Panel
Hamilton Square, NJ, St Gregory The Great Ntwkg Grp, March 2014
"What Blocks You From Landing"?
Basking Ridge, NJ, Career Forum, February 2014
2013 Presentations
"Networking to Great Career Opportunities"
Columbus, OH, AMWA Conference, November 2013
"Create Visibility and Influence to Fast Track Your Career"
Columbus, OH, AMWA Conference, November 2013
"The Influential Conversation"
Maplewood, NJ, Professionals in Transition, October 2013
"Your Career Is Calling"
Guest Expert on 107.7 The Bronc Radio Program, October 2013
"What's Blocking Your Search?"
Scotch Plains, NJ, Library's Career Ntwkg Group, September 2013
"The Influential Conversation"
East Brunswick, NJ, The Breakfast Club, September 2013
"Why Aren't You Landing?
Ridgewood, NJ, Strategic Executives Ntwkg Group, September 2013
"Using Storytelling to Get Hired"
Basking Ridge, NJ, Career Forum, July 2013
"Resumes and Cover Letters"
"Interview Skills ('The Pitch')"
Classes in the Graduate Program, Scientific Writing Course
Philadelphia, PA, Thomas Jefferson University, June 2013
"3 Questions Your Resume Must Address"
Somerville, NJ, PSGCNJ, June 2013
"8 Secrets to Building a Career Coaching Practice"
Tele-class, NJ Career Coaching Special Interest Group, June 2013
"Turning Interviews Into Offers"
Bridgewater, NJ, Jewish Family Services, June 2013
"Effective Motivation of Employees"
Toronto, Canada, Life & Annuity Symposium, May 2013
"The Influential Conversation"
Basking Ridge, NJ, Somerset Hills Business Network, April 2013
"Uncover What's Blocking Your Search"
Parsippany, NJ, Prof. Services Grp of Morris County, April 2013
"The Influential Conversation"
Ridgewood, NJ, Financial Executives Ntwkg Group, April 2013
"What's Blocking Your Search?"
Bethlehem, PA, Lehigh Valley Professionals, March 2013
"What's Blocking Your Search?"
Chatham, NJ, GenY Networking Group, January 2013
2012 Presentations
"Uncovering and Expressing Your Unique Selling Proposition"
Basking Ridge, NJ, Career Forum, December 2012
"Coaches Night Out"
1 of 4 Career Coaching experts on panel
Totowa, NJ, MIS Network Assoc., December 2012
"Networking to the Hidden Job Market"
Webinar, American Statistical Association, October 2012
"What's Blocking Your Search?"
East Brunswick, NJ, The Breakfast Club, October 2012
"Secrets of a Successful Job Search"
Somerville, NJ, UUCSH Job Search Group, October 2012
"Speed Networking"
Santa Clara, CA, IEEE Smart Tech Conference, September 2012
"How to Reinvigorate Your Career in Technology"
Santa Clara, CA, IEEE Smart Tech Conference, September 2012
"How to Use Storytelling to Get Hired"
Saratoga, CA, CSIX Connect, September 2012
"Add Magic to Your Branding and Marketing"
Webinar with Allan Hayes, August 2012
"Secrets of Successful Marketing"
Tele-Class with Allan Hayes, July 2012
"Critical Interview Strategies & Skills"
Webinar, American Statistical Association, July 2012
"Turning Interviews Into Offers"
Washington Crossing, PA, A.C.T.S, June 2012
"Creating Killer Resumes and Cover Letters"
Washington Crossing, PA, NJ/PA Job Fair, June 2012
"The Fortune is in the Follow Up!"
Joint Program With Neil Cooper
Parsippany, NJ, Chamber of Commerce, June 2012
"Resumes and Cover Letters"
"Interview Skills ('The Pitch')"
Classes in the Graduate Program, Scientific Writing Course
Philadelphia, PA, Thomas Jefferson University, June 2012
"Industry Career Panel"
New York City, Streetwise Partners Industry Day, May 2012
"Keys to Career Search Networking"
Ridgewood, NJ, Senior Executives Networking Group, May 2012
"How to Use Storytelling to Get Hired"
Scotch Plains, NJ, JCC of Central NJ, May 2012
"Build Your Job Search Marketing Plan"
Basking Ridge, NJ, Career Networking Group, April 2012
Joint Presentation with Laura Goddard
"What's Blocking Your Search?"
Clinton, NJ, Workforce Wednesdays, March 2012
"Networking For Your Business"
Ivyland, PA, IDEAS Expo, March 2012
"Craft a Killer Resume to Get that Interview"
Scotch Plains, NJ, Library's Career Networking Group, March 2012
"What's Your Unique Selling Proposition?"
Ridgewood, NJ, Financial Executives Ntwrkng Grp, February 2012
"Unblock Your Career Search"
Basking Ridge, NJ, Career Networking Group, February 2012
"How to Accelerate Your Search"
Tele-Class Interview with Jason Alba, February 2012
"What's Blocking Your Search"
Webinar, January 2012
"Turn Interviews Into Offers"
Basking Ridge, NJ, Career Forum, January 2012

2011 Presentations
"Uncover Your Unique Value Proposition"
Princeton, NJ, Princeton JobSeekers, December 2011
"Speed Networking"
Somerville, NJ, Professional Services Group, December 2011
"Become a Master Networker"
East Windsor,NJ, American Medical Writers Assn, November 2011
"Turn Interviews Into Offers"
Saratoga, CA, CSIX Connect!, October 2011
"Career Networking: When and How to Switch Jobs"
Santa Clara, CA, IEEE SVC PACE, October 2011
"Build a Powerful Network That Gets You Job Opportunities"
Edgewood, MD, American Society for Quality, September 2011
"Deliver a Masterful Marketing Message"
Edgewood, MD, American Society for Quality, September 2011
"Common Traps That Trip Up Job Seekers"
Maplewood, NJ, NNJ Professionals in Transition, September 2011
"5 Secrets to Getting a Job You'll Love"
Webinar, July 2011
"Maximize Your Marketing Message"
Raritan, NJ, Network of Writers and Artists, July 2011
"Maximize Your Marketing Message"
Basking Ridge, NJ, Somerset Hills Business Network, June 2011
"Ask The Expert ... About Job Search"
Tele-Class Series, June 2011
"Common Traps That Trip Up Job Seekers"
Somerville, NJ, Jewish Family Services, June 2011
"How to Become a More Influential Leader"*
New Orleans, LA, SOA Life & Annuity Symposium, May 2011
"Uncover Your Unique Value Proposition"*
New Orleans, LA, SOA Life & Annuity Symposium, May 2011
"Speed Networking for Business Success"*
New Orleans, LA, SOA Life & Annuity Symposium, May 2011
* Co-Presenter with David C Miller, Leadership Growth Strategies
"Why Bother Networking?"
Ridgewood, NJ, Senior Executives Networking Group, May 2011
"Delivering Powerful Stories to Re-engage Your Search"
Scotch Plains, NJ, April 2011
"5 Secrets to Getting a Job You'll Love"
Webinar, January-March, 2011
"Career Corner" TV Interview
Maplewood, NJ, SOMA TV, March 2011
"Speed Networking"
Philadelphia, PA, Philadelphia Actuaries Club, March 2011
"Building Your Career"
Linden, NJ, Linden High School, March 2011
"Speed Networking"
Basking Ridge, NJ, Career Forum, March 2011
"Delivering Powerful Stories To Re-Engage Your Search"
Paramus, NJ, Financial Executives Networking Group, February 2011
"Common Traps That Trip Up Job Seekers"
East Brunswick, NJ, The Breakfast Club, February 2011
2010 Presentations
"Coaches Night Out"
1 of 4 Career Coaching experts on panel
Totowa, NJ, MIS Network Assoc. (& 5 co-sponsors), December 2010
"Increase Prospect Qualification and Closing Rates"
Webinar, Co-presenter with Dave Miller, December 2010
"How To Become A More Influential Leader"*
NYC, Actuarial Society of Greater NY, December 2010
* Co-presenter with Dave Miller
"Speed Networking For The Holidays"
Basking Ridge, NJ, Career Networking Group, December 2010
"A Visibility Campaign for Your Search"
Ridgewood, NJ, Senior Executives Networking Grp, November 2010
"10 Traps That Snare Job Seekers"
Paramus, NJ, Financial Executives Networking Group, October 2010
"5 Secrets to Getting a Job You'll Love"
Tele-class, October 2010
"Turn Interviews Into Offers"
Morristown, NJ, Product Dev. and Mngmnt Assoc., October 2010
"Increase Prospect Qualification and Closing Rates"
Webinar, Co-presenter with Dave Miller, September 2010
"10 Traps That Snare Executive Job Seekers"
Ridgewood, NJ, Senior Executives Networking Grp, September 2010
"Speed Networking"
NYC, August 2010
Moderated event jointly sponsored by 4 Actuarial organizations
"Interviewing Tricks & Traps"
Ridgewood, NJ, Senior Executives Networking Group, July 2010
"Common Traps That Trip Up Job Seekers"
Somerville, NJ, Professional Services Group, July 2010
"Untap Your Career Potential in Healthcare"
Orlando, FL, Society of Actuaries Conference, June 2010
"Effectively Marketing & Leveraging Your Skills"
Orlando, FL, Society of Actuaries Conference, June 2010
"Turn Interviews Into Offers"
Somerset, NJ, Somerset PSG, June 2010
"Turn Interviews Into Offers"
Somerville, NJ, Immac. Conception Church Emplmnt Mnstry, May 2010
"What's Wrong With Your Marketing Message?"
Somerville, NJ, Jewish Family Services, May 2010
"Turn Interviews Into Offers"
Somerset, NJ, Soc. of Human Resource Management, March 2010
"10 Traps That Snare Job Seekers - And How To Avoid Them"
Tele-class, March, April & May 2010
"The Ultimate Client Acquisition and Coaching Tool"
Webinar, Co-presenter with Dave Miller, February, April & May 2010
"5 Secrets to Getting a Job You'll Love"
Tele-class, February 2010
"Reinventing Your Career Coaching Practice"
NJ Career Coaching SIG Panel Tele-Class, January 2010
2009 Presentations
"Interview Tricks & Traps"
Maplewood, NJ, Professionals In Transition, December 2009
"How to Double Your Revenue in 2010"
Tele-class with David C. Miller, December 2009
"Excel in Interviews"
Basking Ridge, NJ, Career Networking Group, November 2009
"5 Secrets to Getting a Job You'll Love"
Tele-class, November 2009
"The 5 C's of an Effective Marketing Message"
Our Lady of the Mount's Neighbor to Neighbor Employment Network, Warren, NJ, October 2009
"Don't Just Survive, Thrive In Your Career"
Widener University, Careers In Sexuality Conference, October 2009
"The Terry Gilberg Show:
"How to Beat the Odds That You'll Stand in an Unemployment Line"
Phoenix, AZ, NewsTalk 550KFYI Radio, August 2009
"Create A Powerful Marketing Message - And Practice It"
Ridgewood, NJ, FENG, SENG, TENG, MENG Joint Meeting, June 2009
"What's Holding Back Your Career Search?"
Tele-class, June 2009
"Where Do You See Yourself In 5 Years?"
Denver, CO, Society of Actuaries Conference, May 2009
"Uncovering The Hidden Job Market"
Project Managers Job Shop Tele-Conference, May 2009
"Achieve Your Career Potential"
Tele-class, May 2009
"Turn Interviews Into Offers"
Associates for Financial Professionals of NJ Annual Conference
East Hanover, NJ, April 2009
"Resumania"
North Branch, NJ, Raritan Valley Community College, April 2009
"The Terry Gilberg Show: Job Search Secrets"
Phoenix, AZ, NewsTalk 550KFYI Radio, April 2009
"Does Your Resume Get You All The Interviews You Deserve?"
Hamilton Square, NJ, St Gregory the Great Ntwk Group, April 2009
"Turn Interviews Into Offers"
Totowa, NJ, Combined Dinner Meeting, April 2009
"How to Prepare an Elevator Pitch"
Somerville, NJ, Professional Services Group, March 2009
"Interview Boot Camp"
4 Session Group Coaching Program, March 2009
"Crafting a Powerful Elevator Pitch"
Somerville, NJ, Jewish Family Services, March 2009
"Why (and Why Not) & How to Engage a Career Coach"
Basking Ridge, NJ, Career Networking Group, February 2009
"The Killer Resume"
NYC, Your Career Campaign 2009 Conference, February 2009
"Interview Tricks & Traps"
Joint Presentation with Alex Freund, Landing Expert
NYC, Your Career Campaign 2009 Conference, February 2009
"Why (and Why Not) & How to Engage a Career Coach"
Allentown, PA, Lehigh Valley Professionals, January 2009
"Turn Interviews Into Offers"
Dover, NJ, PSG, January 2009
"Interview Boot Camp"
4 Session Group Coaching Program, January 2009
2008 Presentations
"5 Secrets to Getting a Job You'll Love!"
Tele-Class, December, 2008
"The Killer Marketing Message" Keynote Presentation
Sturbridge, MA, Combined Actuaries Clubs Conference, Nov. 2008
"5 Keys To Becoming A Master Networker"
Sturbridge, MA, Combined Actuaries Clubs Conference, Nov. 2008
"Land The Job And Pay You Deserve"
NYC, Actuarial Society of Greater New York Conference, Nov. 2008
"Techniques to Fast Track Your Career"
NYC, Actuarial Society of Greater New York Conference, Nov. 2008
"Interview Boot Camp"
4 Session Group Coaching Program, November 2008
"5 Secrets to Getting a Job You'll Love!"
Tele-Class, October, 2008
"Creating A Successful Career Coaching Practice"
Panel with Ron Paxton and Tanya Smith
NJ Professional Coaches Assoc. Tele-class, October 2008
"Maximize Your Elevator Pitch"
Paramus, NJ, Financial Executives Networking Group, Sept. 2008
"Networking Opportunities"
Panel with Alex Freund and John Sampson
Basking Ridge, NJ, NJ Project Management Institute, Sept. 2008
"How To Turn Interviews Into Job Offers"
Project Managers Job Shop Tele-Conference, September 2008
"Create A Powerful Marketing Message - And Practice It"
NYC, NY, Young Actuaries Network, September 2008
"You've Got Your Killer Marketing Message - Now What?"
Basking Ridge, NJ, Career Networking Group, September 2008
"Turn Speaking Into Business Opportunites"
Webinar, September, 2008
"The Killer Marketing Message"
Basking Ridge, NJ, Career Networking Group, August 2008
"5 Secrets to Getting a Job You'll Love!"
Tele-Class, August, 2008
"Hit The Ground Running as an Entrepreneur"
Quebec City, CN, Society of Actuaries Conference, June 2008
"Secrets to Crafting a Compelling Cover Letter"
Wayne, NJ, Learning & Performance Professionals, June 2008
"Career Search Secrets"
Guest on Dr Sally Witt Radio Show, April 2008
"Anatomy of a Powerful Cover Letter"
Basking Ridge, NJ, Career Networking Group, April 2008
"Become an Expert at Securing Referrals"
Webinar, March 2008
"Why & How to Engage a Career Coach"
Allentown, PA, Lehigh Valley Professionals, March 2008
"How to Turn Interviews Into Offers"
Interview / Tele-class, March 2008
"Networking Your Way to the Hidden Job Market!"
Princeton, NJ, St Paul's Networking Group, March 2008
"Turn Your Resume Into a Powerful Sales Brochure!"
Dover, NJ, Professional Services Group, February 2008
"8 Secrets to Filling Your Career Coaching Practice"
NJ Professional Coaches Assoc. Tele-class, February 2008
"Why & How to Engage a Career Coach"
Basking Ridge, NJ, Career Networking Group, January 2008
"How to Double Your Revenue in 2008"
Interview Tele-Class*, January 2008
"Are Your Resumes And Cover Letters Getting You Enough Interviews?"
Morristown, NJ, NJ Project Management Institute, January 2008
"Turn Interviews Into Offers"
East Brunswick, NJ, The Breakfast Club, January 2008
"The Killer Marketing Message"
Project Managers Job Shop Tele-Conference, January 2008
2007 Presentations
"5 Secrets to Getting a Job You'll Love!"
Tele-Class, April-December 2007
"Career Minute"
Project Managers Lessons Learned Tele-Conference, October 2007
"Marketing Messages That Create A Lasting Impression"
Between Jobs Ministry (TX) Tele-class, September 2007
"Cut Your Job Search in Half"
Coach Of The Airwaves Radio, September 2007
"Delivering Compelling Accomplishment Stories"
Ridgewood, NJ, Fin. Executives Networking Group, September 2007
"How to Cut Your Job Search in Half"
Interview / Tele-class, July 2007
"Career Tune-Up Workshop"
Tele-class, July 2007
"Achievements Workout"
Tele-class, July 2007
"Crafting a Killer Resume"
Somerville, NJ, Jewish Family Service, June 2007
"Crafting a Killer Resume"
North Branch, NJ, Raritan Valley Community College, May 2007
"Successful Interviewing -- Tips & Role Plays"
Co-Presenter w/ Rene McGee, Abby Kohut, Diane Litchko
Basking Ridge, NJ, Career Networking Group, April 2007
"Keys to a Killer Marketing Message"
Hillsborough, NJ, Somerset Hills Business Network, March 2007
"Keys to Explosive Business Growth*"
New York City, Facilitator, March 2007
Entrepreneurial Actuaries Section & Actuarial Society of Greater NY
"Turn Interviews Into Offers"
Dover, NJ, Professional Services Group, February 2007
"Keys to a Powerful Interview"
Paramus, NJ, Financial Executives Networking Group, February 2007
"Network Your Way To The Hidden Job Market!"
Princeton, NJ, St Paul's Networking Group, February 2007
"Keys to a Killer Resume"
New Brunswick, NJ, Professional Services Group, February 2007
"The Killer Resume"
Basking Ridge, NJ, NJ Project Management Institute, January 2007
"5 Secrets to Getting a Job You'll Love!"
Tele-Class, January-February 2007
2006 Presentations
"Crafting a Killer Resume & Cover Letter!"
(Co-Presenter With Lee Esposito)
North Branch, NJ, Raritan Valley Community College, November 2006
"The 5 Secrets to Getting a Job You'll Love!"
North Branch, NJ, Raritan Valley Community College, November 2006
"Thrive, Not Survive: Create Outstanding Visibility
And Influence To Fast Track Your Career!"
Chicago, IL, NASPA Conference, October 2006
"Get Your Dream Job Via The Hidden Job Market!"
Chicago, IL, NASPA Conference, October 2006
"Create a Powerful Marketing Message...And Practice It!"
Chicago, IL, SOA Conference, October 2006
"Bulletproof Your Career!"
Bedminster, NJ, AT&T Corporation, October 2006
"Find Your Dream Job Via The Hidden Job Market"
Tele-Course, September 2006
"Marketing Messages That Create A Lasting Impression"
Dover, NJ, Professional Services Group, September 2006
"5 Secrets to Getting a Job You'll Love!"
Tele-Class, August-December, 2006
"Winning Interview Techniques"
Tele-Course, July 2006
"The Keys to an Effective Marketing Message"
Career Networking Group, Basking Ridge, NJ, July 2006
"Selling Your Achievements"
Morristown, NJ, AT&T Corporation, June 2006
"Coaching For Performance*"
Hollywood, FL, SOA Conference, May & June 2006, Instructor*
"Winning Interview Techniques"
Tele-Course, May 2006
"3 Secrets to a Successful Career Transition"
(Co-Presenter With Lee Esposito)
Hackettstown, NJ, Centenary College, May 2006
"Crafting A Killer Resume"
North Branch, NJ, Raritan Valley Community College, May 2006
"Network Your Way To The Hidden Job Market!"
Morris Township, NJ, ChemPharma NJ, April 2006
"Converting Speaking Into Business Opportunities"
Basking Ridge, NJ, Somerset Hills Business Network, March, 2006
"12 Keys To Explosive Business Growth"*
Webinar, Actuarial Society of Greater NY, March 2006
*Moderator
"5 Secrets to Getting a Job You'll Love!"
Tele-Class, March-June, 2006
"Network Your Way To The Hidden Job Market!"
Princeton, NJ, St Paul's Networking Group, March 2006
"Choose A Career ... and Then Make It Happen."
North Branch, NJ, Raritan Valley Community College, March 2006
"5 Secrets to Getting a Job You'll Love!"
North Branch, NJ, Raritan Valley Community College, March 2006
"Finding Your Dream Job Through The Hidden Job Market!"
Tele-course, February 2006
"Network Your Way To The Hidden Job Market!"
East Brunswick, NJ, TheBreakfastClubNJ, February 2006
"Make Every Contact & Dollar Count:
3 Secrets To A Successful Career Transition!"
(Co-Presenter With Lee Esposito)
North Branch, NJ, Raritan Valley Community College, February 2006
"Marketing Headlines That Create a Lasting Impression"
Dover, NJ, Professional Services Group, January 2006
2005 Presentations
"Build Success Through Networking"
2 Part Tele-Course, December 2005
"Networking Your Way To The Hidden Job Market!"
Middletown, NJ, Monmouth Networking Group, December 2005
"5 Secrets to Getting a Job You'll Love!"
North Branch, NJ, Raritan Valley Community College, October - November 2005
"Proven Strategies & Skills to Achieve Career Goals"
Bedminster, NJ, AT&T Corporation, October 2005
"Cover Letters That Hiring Managers WANT To Read"
Tele-Class, September 2005
"The Killer Resume"
Tele-Class, September 2005
"Compelling Accomplishment Stories"
Tele-Class, September 2005
"5 Secrets to Getting a Job You'll Love!"
Tele-Class, November 2004 - July 2005, November 2005
"Marketing Headlines That Create a Lasting Impression"
Lincroft, NJ, Monmouth Entrepeneurs Networking Group, June 2005
"Take Charge of Your Career!"
Tele-Class, March - May 2005
"3 Secrets to Crafting a Killer Resume"
Morristown, NJ, AT&T Corporation, May 2005
"The Power of Taking Action", Moderator*
Webinar, Actuarial Society of Greater NY, May 2005
"Marketing Headlines That Create a Lasting Impression"
Morris Township, NJ, ChemPharma NJ, May 2005
"Marketing Headlines That Create a Lasting Impression"
Lincroft, NJ, Monmouth Networking Group, April 2005
"Marketing Headlines That Create a Lasting Impression"
Basking Ridge, NJ, Somerset Hills Business Network, January 2005
2004 Presentations
"Coach The Coaches"
NYC, December 2004, Instructor*
"Goal-Setting & Team-Building Workshop"
Radnor, PA, December 2004, Workshop Leader*
"Network Like a Pro: Make a Lasting Impression"
Web-inar, December 2004
"Network Like a Pro: Making Influential Connections"
Web-inar, December 2004
"Makeover Your Marketing Message"
Web-inar, October 2004, Instructor*
"Makeover Your Marketing Message"
Web-inar, September 2004, Instructor
"Building Relationships - And Your Practice"
Boston, MA, August 2004, Instructor*
"Makeover Your Marketing Message"
Web-inar, June 2004, Instructor*
"Promoting You: Clinching The Deal"
San Antonio, TX, SOA Conference, June 2004, Instructor*
"Promoting You: Become a Self-Marketing Machine"
San Antonio, TX, SOA Conference, June 2004, Instructor*
"Makeover Your Marketing Message"
Los Angeles, CA, May 2004, Instructor*
"Promoting You: Clinching The Deal"
Anaheim, CA, SOA Conference, May 2004, Instructor*
"Promoting You: Become a Self-Marketing Machine"
Anaheim, CA, SOA Conference, May 2004, Instructor*
"Makeover Your Marketing Message"
Web-inar, April 2004, Instructor*
"Winning Interview Techniques"
Tele-seminar, April 2004, Instructor
"Network Like a Pro"
2 Part Tele-Course, April 2004, Instructor
"The Keys to Selling Your Achievements"
3 Part Tele-Course, March 2004, Instructor
"Stewarding Your Career!"
Philadelphia area, PA, February 2004, Instructor*
"Network Like a Pro"
2 Part Tele-Course, February 2004, Instructor
"Secrets to Effective Career Search Networking"
Tele-Class, January 2004, Instructor
"Makeover Your Marketing Message For The New Year"
Tele-Class, January 2004, Instructor*
2003 & Earlier Presentations
"Promoting You!"
Philadelphia area, November 2003, Instructor*
"Effective Management Information: Your Key to Enhanced Profits"
Boston area, September 2003, Instructor
"Promoting You!"
NYC, August 2003, Instructor*
"Effective Management Information: Your Key to Enhanced Profits"
Albany, NY, May 2003, Instructor
"How's Your Management Information System?"
NYC, August 2002, Instructor*
Classes annoted with a "*" were conducted in partnership with
David C. Miller, President of Business Growth Strategies
Business & Sales Coaching
Miscellaneous
"Facilities 2003 Committee Report Recommendations"
Somerville, NJ, Board of Education, March 2004
"Facilities 2003 Committee Interim Report"
Somerville, NJ, Board of Education, January 2004
"Facilities 2003 Committee Directions"
Somerville, NJ, Community Day, November 2003
"Credit Derivatives Workshop"
NYC, May 2003, Moderator
"Impact of September 11 on the Life and Health Insurance Industry"
NYC, March 2002, Workshop Leader (with Dale Hagstrom)
"Optimizing Your Efforts: Reengineering Process"
Orlando, FL SOA Conference 1994, Speaker (with Michael Keane, Elaine Miller)
"Coordinating the Product Development, Investment and Financial Reporting Functions"
NYC SOA Conference 1987, Workshop Leader (with Michael W Pado)
"Organizing the Product Development Function"
Boston SOA Conference 1986, Workshop Leader (with John B Cumming)