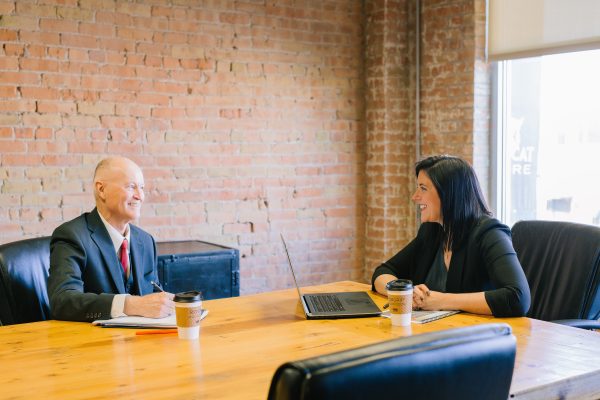 Don't you just hate getting invited in for too many interviews? Especially those where you might end up forced to expend precious mental energy evaluating a lucrative offer for your dream job? To save a lot of time and energy, here are some tried and true methods to ensure you kill off those interviews as quickly as possible.
1. Don't Bother With Research
This is a big time-waster. After all, if there's something important you need to know about the job, the company, its goals, etc., the interviewer will tell you. That's their job.
Why should you spend any time in advance of the interview poring over job descriptions, reviewing key information on the company website, reading the company's annual report and press releases, and reaching out to your network to see who can give you insights into the company's challenges, key players in the department, etc. Who's going to be impressed by your efforts, anyway? It's not like they are paying you to do any of that.
And why bother to ask for the departmental organization chart, or an interview schedule with names & titles of the interviewers? You're not going to Google them or look them up on LinkedIn or ZoomInfo ahead of time, are you? You'll be introduced to them as you go along, so why rush it?
2. Don't Worry About Your Psychology
Hey, you're SUPPOSED to be nervous in interviews. People expect that. Why disappoint them? Why bother with any of those calming techniques to build your confidence walking into the interview?
And you SHOULD walk in with an a psychology of scarcity – there are probably thousands of people interviewing for the job, and you're no better than any of them, and probably a lot less qualified than many. So just accept that and get on with it.
3. Why Develop Rapport?
After all, the hiring manager is going to be your BOSS, not your FRIEND! Why would you want to develop rapport with him or her? It's not like they are going to be more likely to hire you just because they like you, is it? Those stories about supposedly less-qualified people getting jobs because someone liked them are just fairy tales.
4. Focus on Your Years of Experience, and Duties You've Performed
Don't you just jump up and get all excited when someone tells you they've been doing a particular job for 15 years? Isn't it really interesting when they talk about all of their duties? Of course it is! Dive deep down into all of the details you can remember, taking as much time as you like for every story.
Don't worry about expressing the results you've achieved. Those take too much mental energy to draw out of your past accomplishments in the first place, and besides, it's so hard to quantify them. And I'm sure busy executives are going to be very sympathetic, and won't draw any conclusions about your work ethic or leadership potential just because you have trouble doing that.
5. Save Your Questions For The End Of The Interview
If you actually take the time to develop some insightful questions of your own ahead of the interview, don't make the mistake of wasting them early on. Always save them for the right time, like when the interviewer asks "Do you have any other questions?" Otherwise, you're going to look like a real loser when you can't think of anything else to say – since there probably won't be anything shared during the interview that would make sense to follow up on.
Besides, if you ask questions early on, you risk turning the interview into a CONVERSATION! Heaven forbid! You might actually have to interact with the interviewer, building unnecessary rapport and showing that you are more than someone who can answer questions when asked.
I'm sure employers will be very impressed that you saved the most insightful questions you could think of for the very end of your discussion! And they're probably hoping that they won't have to spend much time exploring such big questions, so if you time it right, they won't have to!
6. Why Waste Time On Challenges?
You'll find out about their challenges soon enough once you're hired, so why waste energy exploring them during the interview? Focus instead on everything about you – your experience, the job titles you've held, and the objectives you have for your own career. It's not like having a deep discussion about the company's, department's or boss's issues is going to have any influence. That's not why they hire someone, to solve their challenges, is it?
7. Don't Bother With Thank You Notes
No one reads these, right? Thank you's are just an outdated concept that only our grandmothers expected of us. Sure, you could go to the effort of trying to write a marketing document that describes why you would be a great addition to their team, based on everything you learned in the interview, but isn't it THEIR job to take good notes and figure that out for themselves?
Even if you are going to bother with a thank you, at least don't waste time writing to everyone you met with – just go straight to the top. No one else has any influence, and you don't really care what they think about you. It's not like the hiring manager might compare notes with them before making a decision!
Just follow this prescription, and I personally guarantee you won't be wasting your precious time weighing any annoying job offers!
But if despite my best efforts, you are really ready to work on doing the RIGHT things to give yourself the best chance to turn interviews into offers, read these.